Thursday, May 10, 2007
Girls Nite Out
I love a girls night out. We get to have dinner together, club, and talk unimaginable issues that guys would not want to hear. We can let go and be ourselves without having people to judge us. That is what girls night out is all about. And then of course we do crazy stuff in clubs like judging guys around us or probably get a partner for one of the girls to hook up with.

Anyways, the night started out with dinner at Max! located along Tengkat Tung Shin. They have done a good job turning the colonial houses into a chic restaurant but still maintaining the old charms.

Food was pretty good. I would say the appetizers were the best. Service was really good and fast with very friendly well trained servers. The only downside is the lighting which I thought was a bit too bright. So, I wouldn't recommend it for a romantic couple's dinner.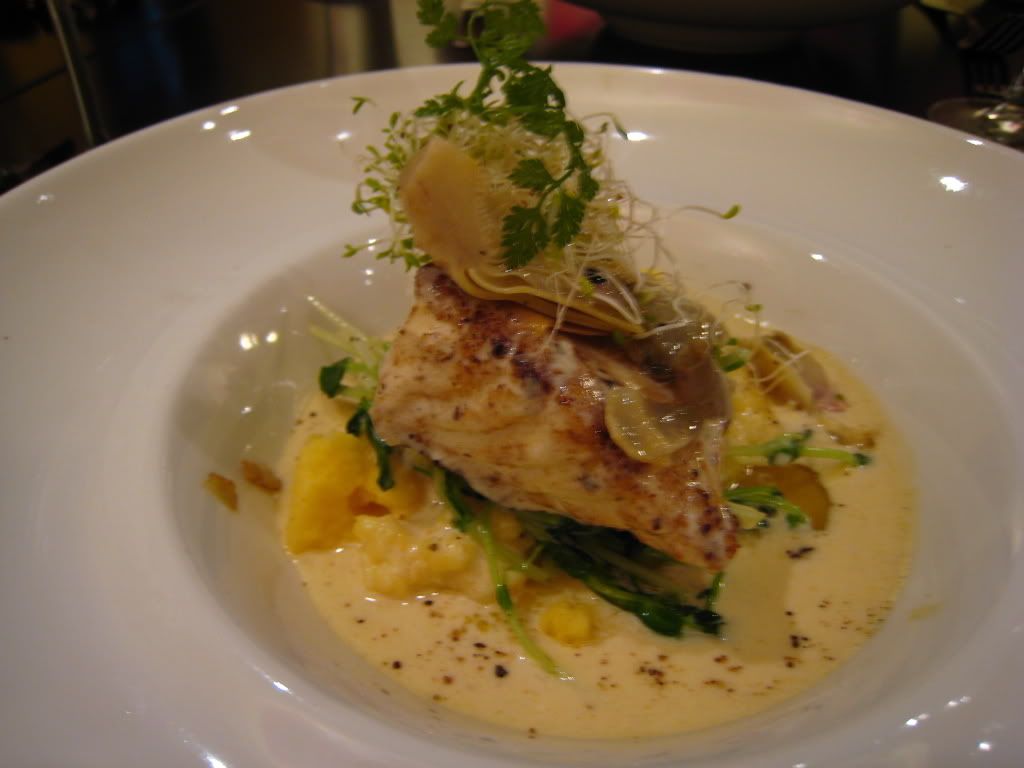 Had cod fish in lemon butter sauce as my entree.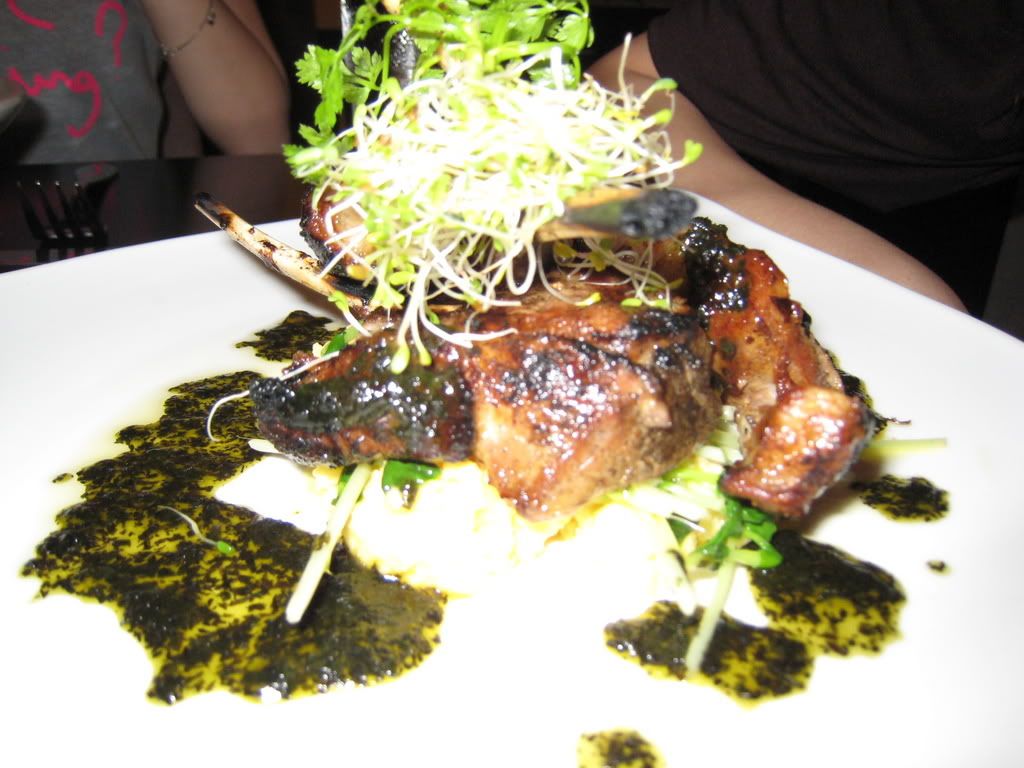 Alicia had Lamb cutlets in mint sauce. Oh yea, it was good too. (Picture a lil over exposed because of the flash)

And then of course my favs are the desserts. How can I resist a good gourmet dessert. So I had white chocolate pie, with chocolate flavored ice cream along with some syrup-soaked fruits.



And yea, we were stuffed after all the good food. Bleh. However, we were so psyched about going to Loft.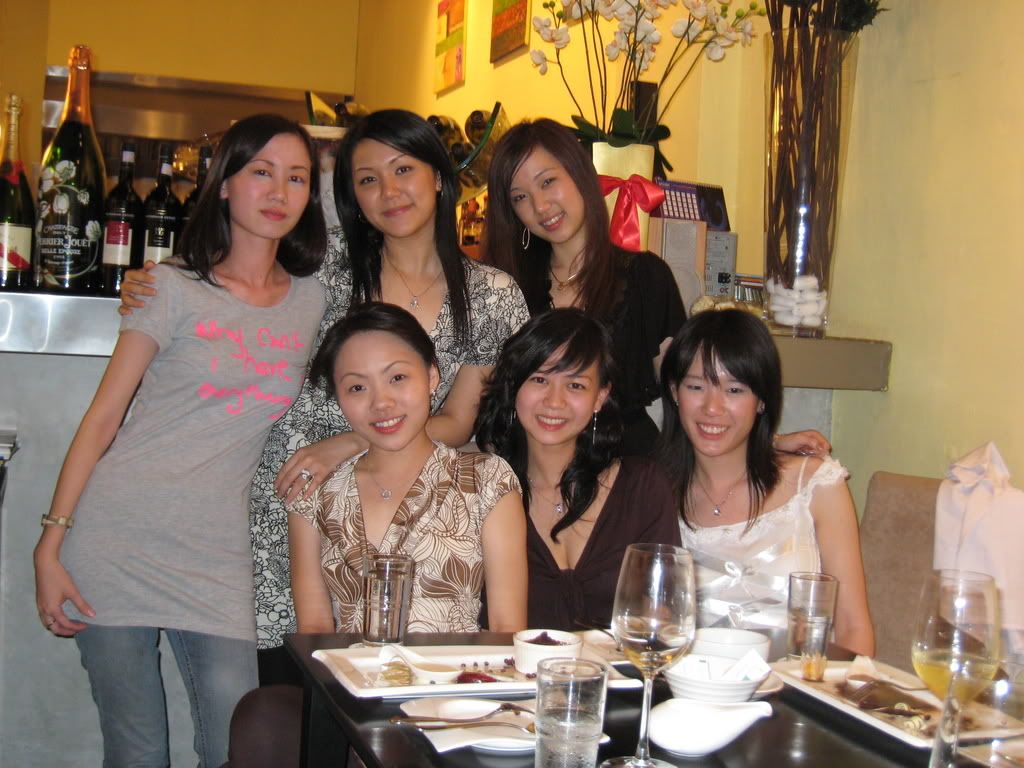 Me and my chicks. Make your choice. From left, Alicia, Chris,Pam,Kat,Mich. All single and quite available.



We were entertained to some models in Barbie skirts. I have my doubts on their gender somehow. One of them look too drag to be a female. The other has tattoos all over her body which is so not feminine at all. How do I confirm if they are truly females or a female in disguise?
My answer came later in the night.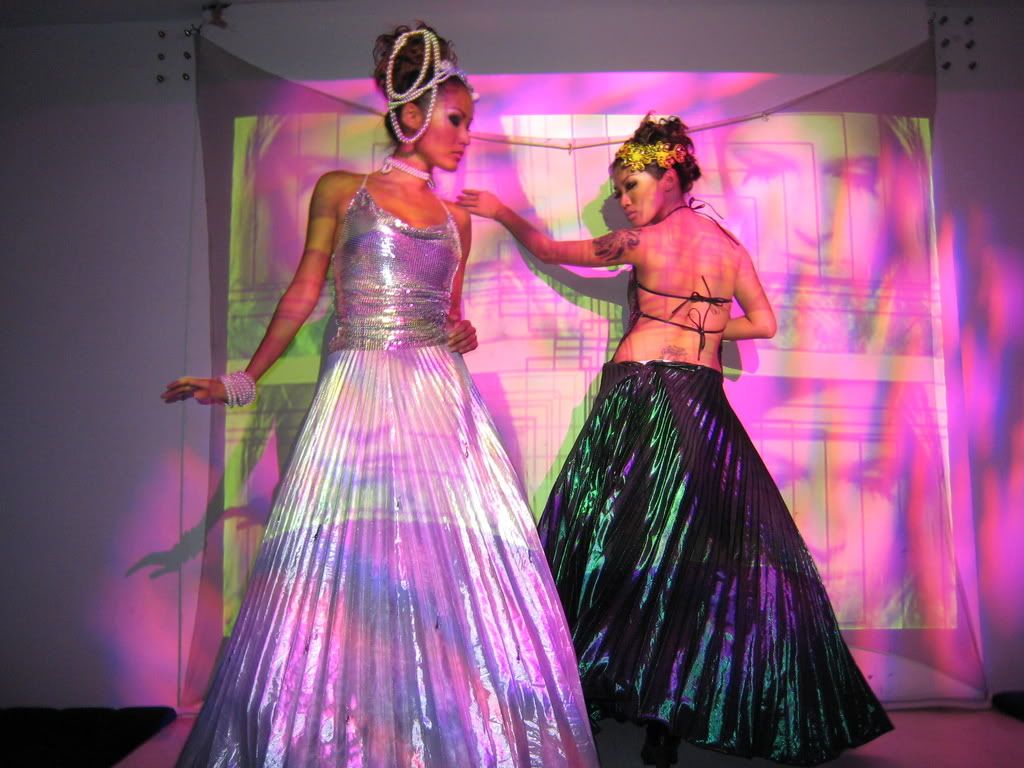 They were just dancing right above us and one of them ( the more drag looking one) was wearing a really short flair skirt. So, we were sitting really right below them while the danced to entertain us. Armed with my camera, I had to take shots from below.


Dang, not the shot I wanted! Have to turn off my flash to make it less obvious that I am trying to take an upskirt shot.

Daphne after a few drinks, can do shameless things. FINALLY I got my shot!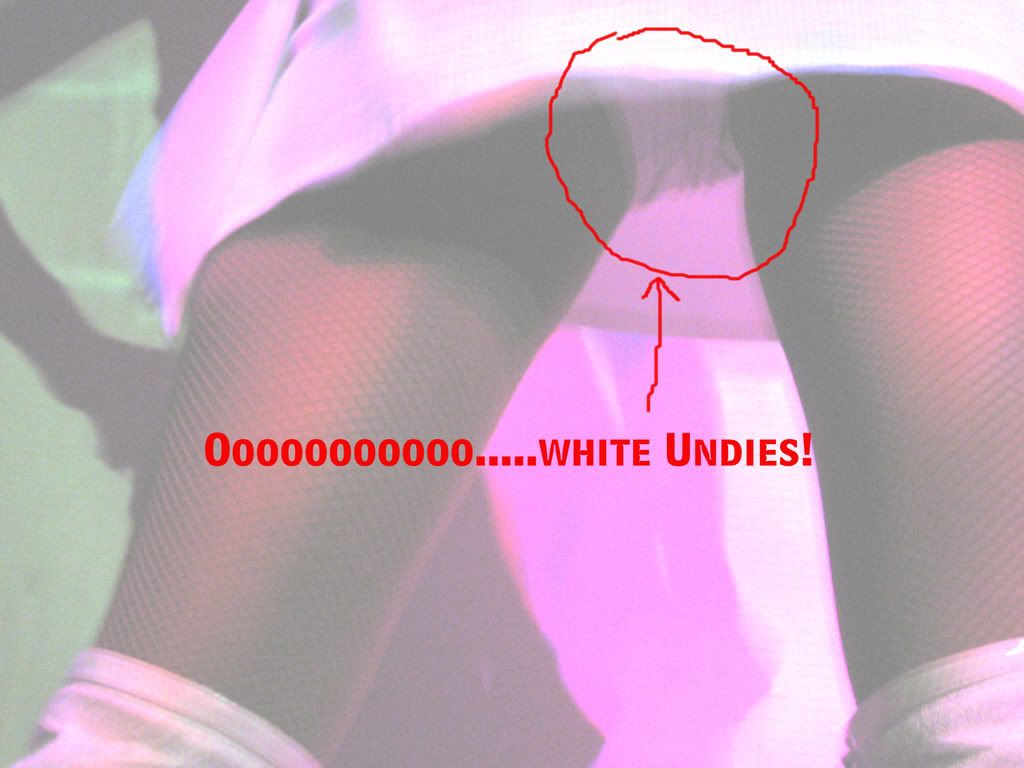 It is confirmed, its a female. See, no bulge or balls sticking out from either sides of the panties. This holds true in Malaysia but not in Thailand. Given the benefit of doubt, I will take it that she is a true female.

So you think only guys do stuff like these, trying to take an upskirt shot? Well, its a girls nite out like I said and we will do just about anything.

Labels: Lifestyle
posted by DaphStar* @ 7:51 AM

About Me
Name: DaphStar*
Home:
About Me:
See my complete profile
*Star Chatz
*Starz Count
Free Counter
*Star Postings
Previous Post
Archives
*Star Homiez
*Star Boutiques
*Star Tunez
* 1) Bartender - T-Pain
* 2) Shawty - Plies Feat T-Pain
* 3) Valentine - Lloyd
* 4) Get It Shawty - Lloyd
* 5) Buy You A Drank- T-Pain feat Young Joc
* 6) Tambourine - Eve
* 7) Wake Up Call - Maroon 5
* 8) Little Of Your Time - Maroon 5
* 9) LoveStoned - Justin Timberlake
* 10)Buddy - Musiq Soulchild
List of Weird Names
Black Lim
Dadmond Tan
Auto Yap
Bacon Lim
*Star Visitors
*Star BlogLog
Powered by