If you decide to wear white pants, wear strings underneath it. Briefs or rather grandma's panties is sooo not flattering especially worn under skin tight bottoms. I think that wearing strings under tight bottoms gives men the impression that the lady is panty-less, teasing in a way. Like peekaboo, it's there and you can't get it.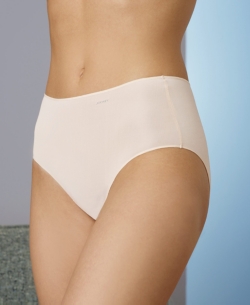 Grandma Panties. Panties that could cover your navel and conceal the tummy.
The way to go. Satin thong. Gives that seductive butt line when wearing tight pants.


What is worst is a girl wearing skin tight skirt wearing auntie panties but with one side of the panties eaten up by the butt and it shows from the outside! Aih, too bad didn't have my cam with me at that time to proof what I am trying to mean.

The point I am getting to is ,if you're gonna wear something tight, make sure you wear strings under it or else just don't wear anything, ha ha. Make sure the bladder is not weak when going panty-less, don't want drips to be visible on the material. Grandma panties are meant for aunties (or aunties who are grandmas) who do not like the string-in-butt sensation and also auntie need the extra lift and support la.

So in conclusion, auntie cannot wear skin tight or almost see through pants. How unfortunate that I saw one, while doing some floor exercises this morning. Yes, the auntie not only has mouth diarrhoea but was wearing a semi transparent tights with of course grandma panty. What's worst, I got the most horrific view of it. We were doing push ups on all fours. So basically knees and hands are on the ground and when going down the butt tends to get pushed out and stretched a little to accommodate the forward motion. To my disgust, I saw a gigantic piece of protruding saggy butt clad in black grandma panty under a skin tight beige exercise tights. I wish I had my cam at that time but it will be awkward if I was taking photos while exercising and what more of an auntie's butt?!!

- Terrible, Horrible, Vegetable-



Labels: Offbeat