Wednesday, September 5, 2007
Glitz n Glitter
Went to a dance party last week in this god forsaken place called Serdang ( sorry, its because I really couldn't find my way and almost cried when I was lost in some Chinese ghetto). The theme was glitz n glitter and knowing those aunties who has all the time in their hands, they will go to the party dressed up like some show stopper super glitzy star.
True enough there was a potpourri of peculiar outfits.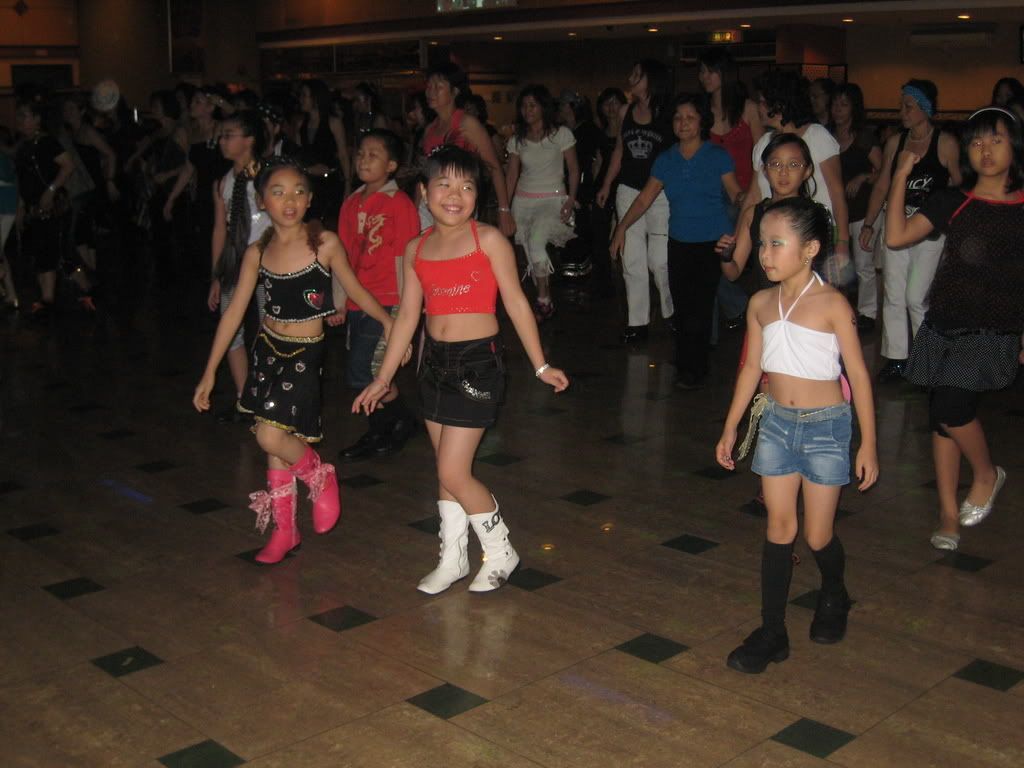 Do not dress your kids in skimpy outfits. It has to be instilled in them that outfits like that are not alright unless you plan to embark on a career as a "dancer"(like the ones I see in Loft)


The lady in gold really went all out to actually create and design her own outfit! However, she truly has a heart of gold. She was the cash sponsor for this event.



The event was not only filled with aunties ok. There was a hot chick too. I'm liking her outfit, it's cute and sexy at the same time.


And not forgetting the MILFs. This is one super hot mom. She's in her 30's , has 2 kids and look, she has a body of a Goddess. All the more enticing when wearing this sheer dress. I say she's a real MILF, what say you. She will be my role model when I am married with kids in future.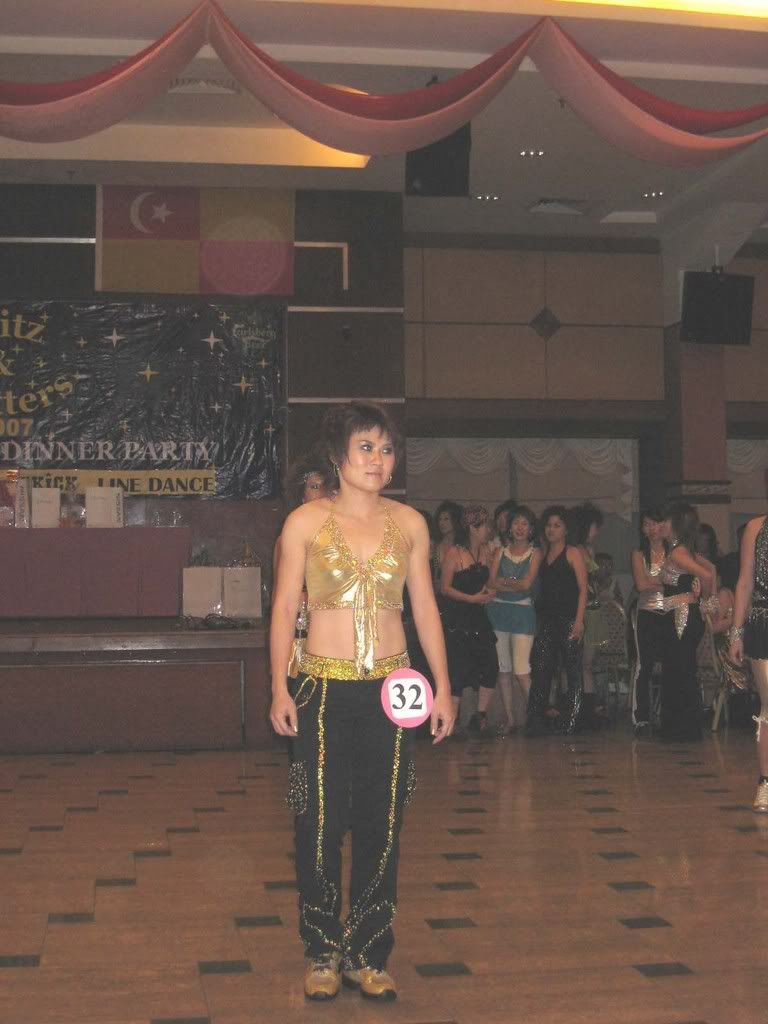 Another hot mum. She has side of stomach muscles!


And then someone really caught my eye. She stood out from the crowd like a mirror reflecting sun light from a bush.

Somehow this outfit looks very Moulin Rouge to me. And when I think of Moulin Rouge I think of France. And when I think of France and the cap on her hair, the word French cap came into my mind. She was one of the contestant in the above 50 yrs of age category. Well, guess what......


Miss french cap was the winner in her category.

The interesting people I meet every time I go to a gathering like this.

Labels: Lifestyle
posted by DaphStar* @ 7:14 AM

About Me
Name: DaphStar*
Home:
About Me:
See my complete profile
*Star Chatz
*Starz Count
Free Counter
*Star Postings
Previous Post
Archives
*Star Homiez
*Star Boutiques
*Star Tunez
* 1) Bartender - T-Pain
* 2) Shawty - Plies Feat T-Pain
* 3) Valentine - Lloyd
* 4) Get It Shawty - Lloyd
* 5) Buy You A Drank- T-Pain feat Young Joc
* 6) Tambourine - Eve
* 7) Wake Up Call - Maroon 5
* 8) Little Of Your Time - Maroon 5
* 9) LoveStoned - Justin Timberlake
* 10)Buddy - Musiq Soulchild
List of Weird Names
Black Lim
Dadmond Tan
Auto Yap
Bacon Lim
*Star Visitors
*Star BlogLog
Powered by