Monday, August 20, 2007
Sports gone sexy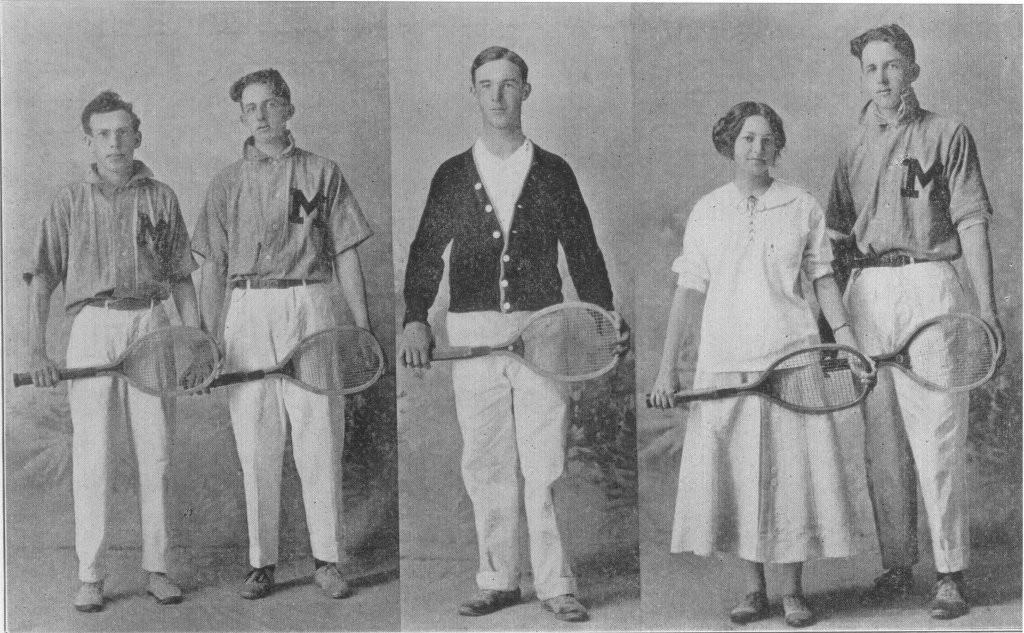 We have witness (maybe our parents have) the evolution of women's sports attire. I am talking about women's tennis attire in particular. In the olden days, tennis used to be the sport of the affluent. So, women will be dressed in their fine gowns and hats while playing the sport. And then I guess women got a little more aggressive in the sport and decided to chase every shot which made gowns and hats really inconvenient to play in. So women got a bit more daring and the outfit shrunk and shrunk and shrunk over the years. It shrunk until it became a sport of boobs, bootie and biceps.


How else sexier can you get with tennis attire these days. Tennis is no more about polo tees and mini skirts. Its all about designer wear. The sexiest gets the attention.



I think the evolution for tennis attire should just end right here. That's enough. The girls can move really well it those skimpy outfits.
So, what about golf then? I just started golf like 2 weeks ago and I am really into it right now.
Ladies golf attire are really boring, same ol' polo tee and pants.

If I can't excel in the sport, I think I shall grab attention on the golf course by revolutionizing the way women golfers dress. Inspired by the way tennis stars dress these days, I think women golfers should dress the same way too! Of course, I gotta slap lotsa sun screen when playing golf as well and not forgetting the visors.

Ok, for starters, I guess I'm gonna make the mini skirt the staple of my golf attire. How to make the attire even sexier?? Well, throw in a pink bustier and that will for sure grab lots of attention when bending down to retrieve the ball after putting into the hole.





Tube top a little inconvenient after a full and through swing?(With so much boobs pushed up in that bustier, nip slip is bound to happen) So, back to the old fashion sleeved polo top but with a little twist.


A low neck line midriff-baring polo top. This top will definitely keep boobs in check while still baring a little bit of cleavage and some abs. Uber sexy outfit for golfing.

If the professionals adopt these outfits, golfing will never be the same again. Men won't dread to play with weaklings (ie: women) anymore, instead they will go to the ends of the world to make sure they have a lady in their flight.

Till then men, pray and hope that there will be super sunscreen product in the market that will entirely block out the skin from all sun rays like an invisible leather suit for 6 hours. Only then, women will wear mini skirts and cropped polos for golfing.

Labels: Fashion
posted by DaphStar* @ 6:03 AM

About Me
Name: DaphStar*
Home:
About Me:
See my complete profile
*Star Chatz
*Starz Count
Free Counter
*Star Postings
Previous Post
Archives
*Star Homiez
*Star Boutiques
*Star Tunez
* 1) Bartender - T-Pain
* 2) Shawty - Plies Feat T-Pain
* 3) Valentine - Lloyd
* 4) Get It Shawty - Lloyd
* 5) Buy You A Drank- T-Pain feat Young Joc
* 6) Tambourine - Eve
* 7) Wake Up Call - Maroon 5
* 8) Little Of Your Time - Maroon 5
* 9) LoveStoned - Justin Timberlake
* 10)Buddy - Musiq Soulchild
List of Weird Names
Black Lim
Dadmond Tan
Auto Yap
Bacon Lim
*Star Visitors
*Star BlogLog
Powered by